Wed, 10 December 2014
#43 Healing The Collective with Dr. Dan Engle
Doctor, psychonaut, healer, sage, Dr. Dan and I speak on healing the collective, starting with the individual. 
---
Wed, 3 December 2014
#42 Jason Ellis
Two homies, hungover on a Saturday morning, start with some personal banter about sex, before exploring our own transformational journeys that are the driving force behind our inspiration and motivation.  Truly a podcast only possible with the legend himself, Jason Ellis.  
---
Tue, 25 November 2014
#41 Mike Dolce and Shawn Stevenson
What happens when you have a podcast with two of the most inspirational, holistic health and nutrition wizards on the planet?  Magic.  
---
Fri, 7 November 2014
#40 Jermaine Andre's Road To The Martial Arts Hall of Fame
In this epic drop-in to the studio, Jermaine Andre, a true warrior poet in every sense of the word tell his amazing story of incarceration, transformation, bushido, and the road to the Martial Arts Hall of Fame.
---
Tue, 30 September 2014
#39 Nicolas Gregoriades - Monogamy, Ayahuasca, and Entrepreneurship
A Brazilian Jiu Jitsu black belt, and accomplished podcaster, Nic quickly reverses my role as host and puts me on the spot with some personal questions about monogamy, ayahuasca, and entrepreneurship.  
---
Fri, 26 September 2014
#38 Mitch Schultz - Huachuma/Diffusion of Psychedelic Medicine In Culture
My jungle brother Mitch Schultz (director of DMT: The Spirit Molecule) stops by to talk about our new feature documentary Huachuma (aubreymarc.us/huachuma/) and the diffusion of psychedelic medicine in our culture.  
---
Mon, 22 September 2014
#37 Christine Hassler - Managing "Expectation Hangover"
In this inspiring discussion with my good friend, author Christine Hassler, https://twitter.com/ChristinHassler we talk about the practical strategies for managing "Expectation Hangover", and the challenges we have the opportunity to overcome.
---
Thu, 28 August 2014
#36 Cory Allen
Without a hint of foreplay, we go deep into the gaping heart chakra of my man Cory Allen, finding out why Ayahuasca told him he no longer needed to be a vegetarian, and other trifles-- like what the source code of the universe looks like.  Dare I say it might even be the best Cory Allen podcast to date?
---
Thu, 14 August 2014
#35 Cheyanne Weldon
Wanna know when you can legally smoke some reefer in your state?  Cheyanne Weldon, the director of the Austin chapter of NORML, the National Organization for the Reform of Marijuana Laws stops by to talk all things weed.  And just to ruffle more feathers, we even squeeze in a little controversial discussion about the superfluity of cemeteries!  
---
Thu, 7 August 2014
#34 SPECIAL: Plant Medicine Solocast
In my first ever Solocast, I describe the intensely transformative medicine journeys of the last three months, including an errant foray into the world of Kambo, and the most challenging Ayahuasca journey of my life.  This is the only place I intend to discuss these very personal experiences.  
---
Wed, 16 July 2014
#33 Robert Barnhart
The only person to sit as an active board member of both MAPS.org and the Heffter Research Institute, Robert Barnhart sits down for a chat about the latest in the scientific research field involving both MDMA and Psilocybin. 
---
Fri, 11 July 2014
#32 Steve Shubin
This might very well be the best podcast I have ever done.  Steve Shubin, ex SWAT officer and successful entrepreneur, opens up about one of the most hilarious and profoundly transformative Ayahuasca experiences ever captured on air.  If you have ever considered listening to a podcast, I would consider listening to this one!
---
Mon, 7 July 2014
#31 Kathy Shubin
Wimbledon semi-finalist, world traveler, my mother, Kathy Shubin (born Kathy Harter) sits down for a chat with me about the lessons from a life well lived, and her recent trip down to the Spiritquest Sanctuary to experience the sacraments of Ayahuasca, Huachuma, and Vilka.  
---
Fri, 11 April 2014
#30 Amber Lyon
Reporter, Journeyer, Badass:  Amber Lyon joins the warrior poet podcast to discuss her Ayahuasca driven transformation, sipping mushroom pineapple smoothies in Indonesia, and the healing potential of psychedelics. 
---
Wed, 2 April 2014
#29 Cory Allen
The layers of Cory Allen go deeper than even the dwarves dared to go.  Get out your spiritual spelunking gear, and let the sounds tickle your earholes!
---
Mon, 24 March 2014
#28 Team Alpha Male
Ever wonder what its like to hang out with a world class MMA fight team?  This will give you a pretty good idea!  I sit down and chat with TJ Dillashaw, Danny Castillo, and Justin Buchholz of Team Alpha Male for a no jokes barred conversation.   
---
Tue, 18 March 2014
#27 Joe Rogan
Joe Rogan drops by the Warrior Poet Podcast. #Powerful conversation ensues.
---
Fri, 14 March 2014
#26 Dr. Dan Engle MD
Feeling toxic?  In this podcast we cover the core fundamentals of cleansing the body, setting the groundwork for a greater conversation about cleansing the mind and spirit. 
---
Thu, 6 March 2014
#25 Daniele Bolelli
Honor.  It is a word steeped in historical tradition and the warrior ethos.  But what does it mean today?  Who better to explore the subject than my brother from an Italian mother, Daniele Bolelli.  
---
Tue, 25 February 2014
#24 Robert Greene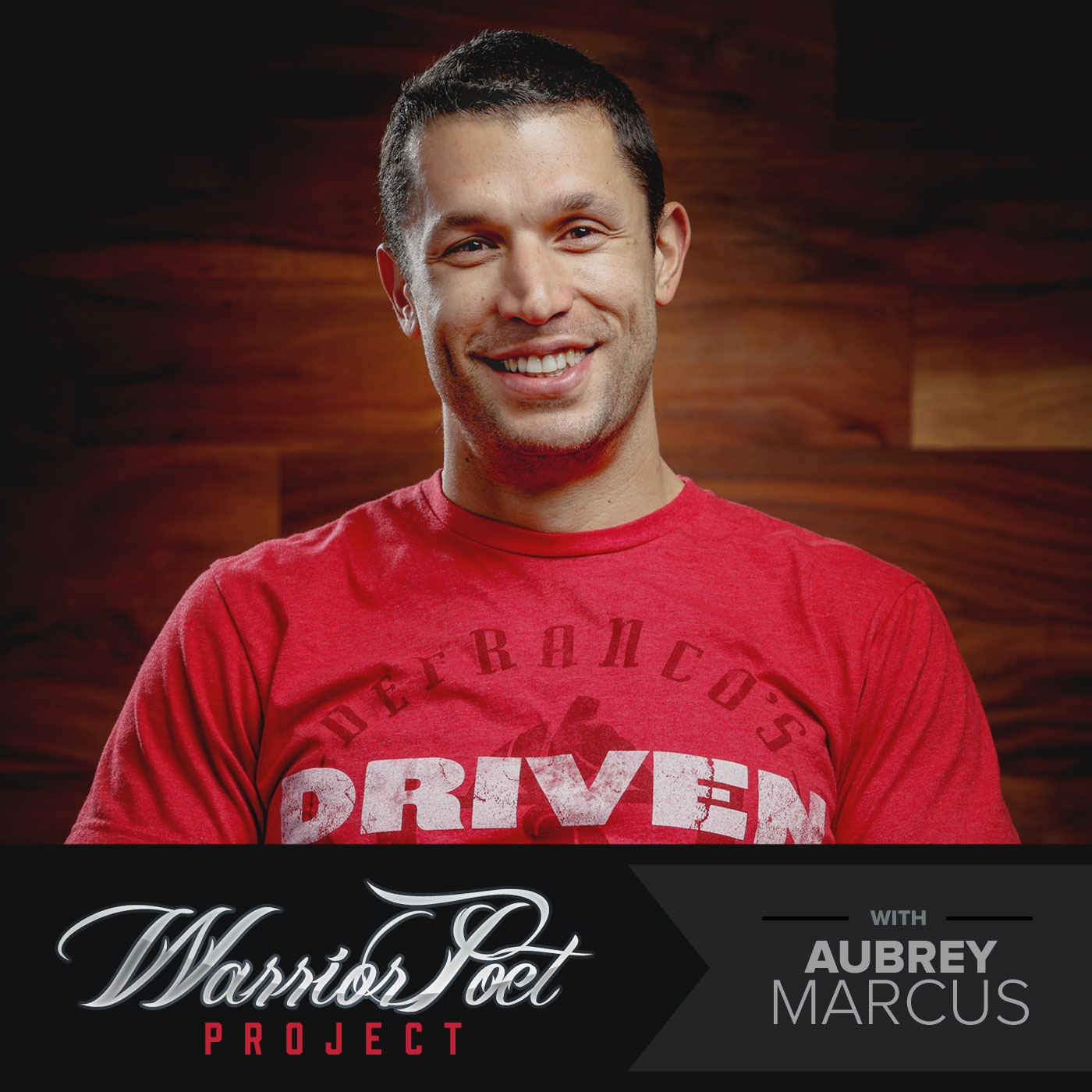 I set a goal to have a conversation with Robert Greene (Author of 48 Laws of Power, and Mastery) many years before podcasting was a word in my vocabulary. Today it has come to fruition as I explore the ideas behind the works one of the most influential authors of our time.
---
Thu, 2 January 2014
#23 Dr. Chris Ryan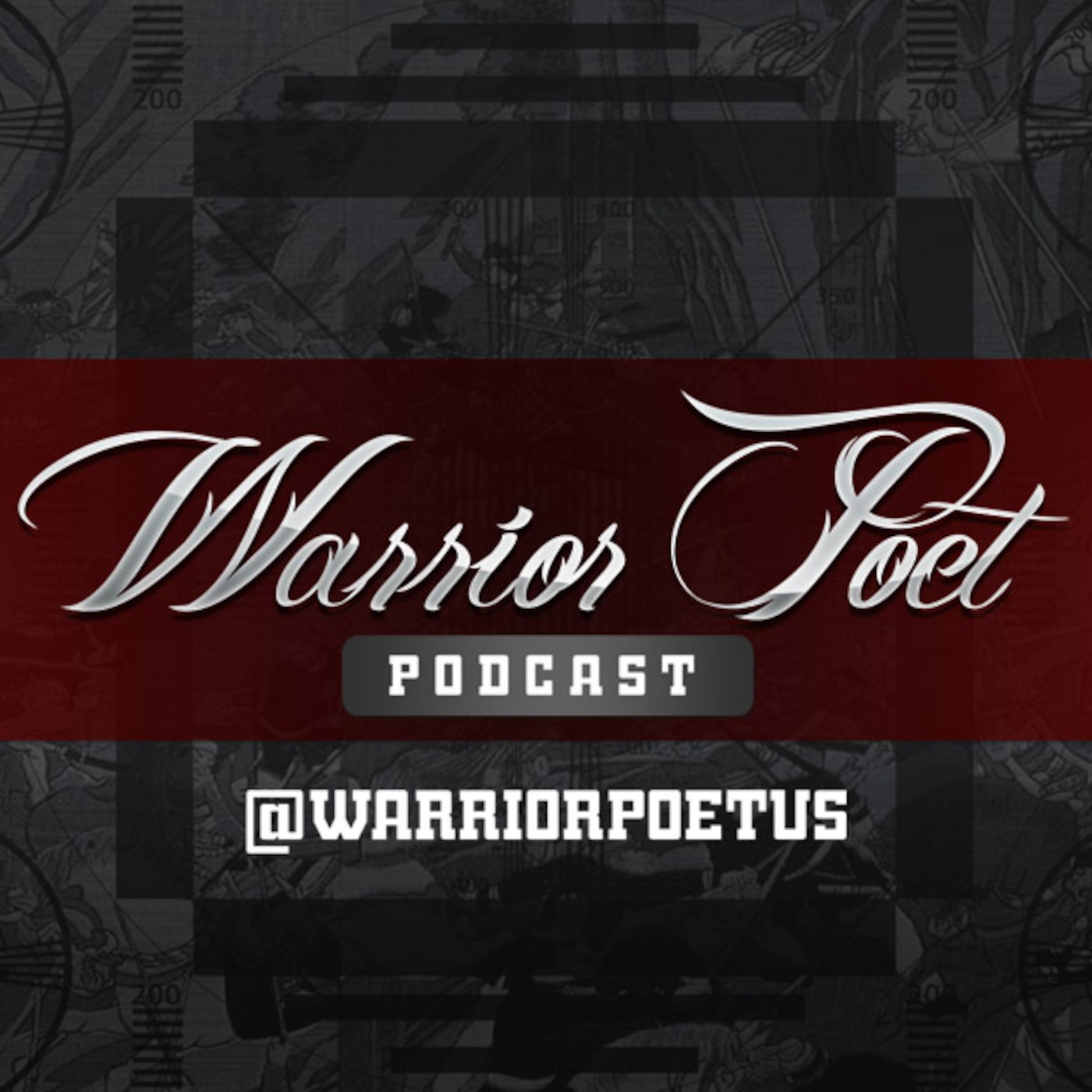 In this podcast with author Dr. Chris Ryan of the game-changing Sex At Dawn, we attack the practicality of what comes next. How do we get from here to there in a world that doesn't easily permit returning to the old ways? While there is no single road that will work as a panacea, the basic principles all lead to greater happiness for singles and couples alike.
---